See Pictures Of Davido Private Jet As It Finally Arrives Nigeria
Pictures Of Davido Private Jet As It Finally Arrives Nigeria | How Much Is Davido's New Private Jet
DMW Boss, Davido reveals his Private Jet (Air OBO) has finally landed. Over the past few months, there's been reports that Davido purchased for himself a whooping N9.7billion – a little above quarter of the 30billion in his account – private jet.
The news caused a frenzy and even O.B.O himself made sure to fuel them only that he didn't give pictorial proof of his new luxurious acquisition.
This gave many the reason to doubt his nobility on the issue and even call him out for being one of these fake celebs who just put controversial statements about themselves out there for the sake of popularity.
Well, it looks like Davido isn't fake after all as he has taken to his social media page to gloat and this time, give proof that his new bird has landed!
He took to his Insta stories to share and like I said, we're .
In Pictures..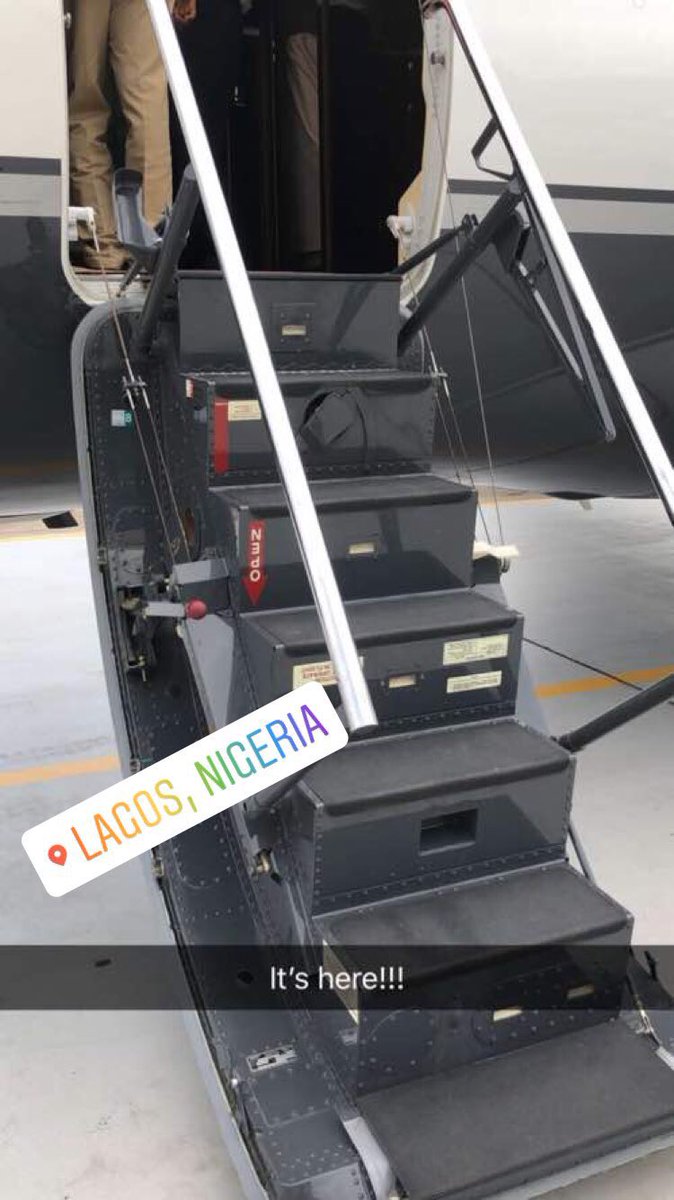 Similar Posts: