American Got Talent Show 2017: How To Vote For Sosoliso Plane Crash Survivor, Kechi Okwuchi #AGT
So Guys here's how to vote for our own Kechi Okwuchi, the sosoliso plane survivor.
She Share this via her official social media timelines..
See Below..
Hey everyone!! The time has come! Voting is now OPEN! You can vote on the #AGT app, on http://nbc.com/agtvote  and by phone!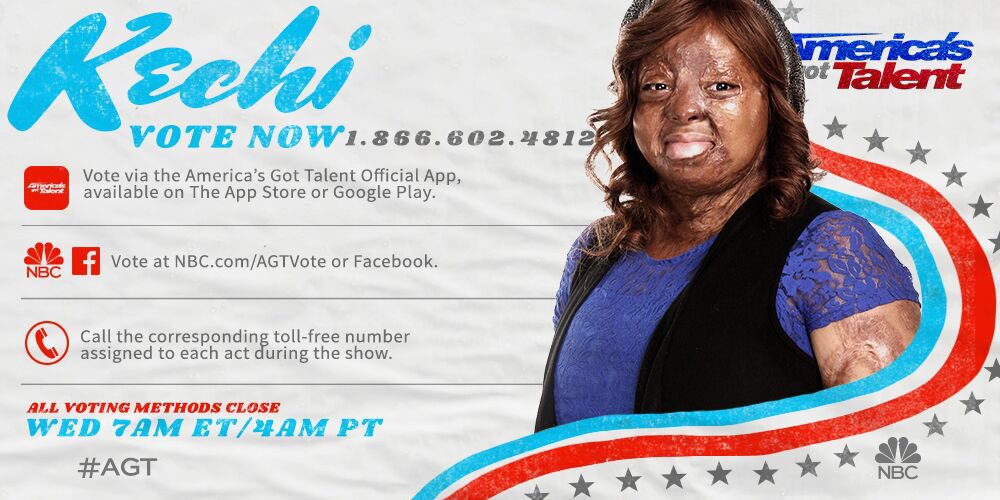 Similar Posts: